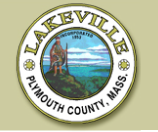 Welcome to the Town of Lakeville!  This guide is to help entrepreneurs navigate through the process of starting a business in our town.  The information within may also be helpful to existing business owners, who already provide Lakeville with their products or services.  We hope we've piqued your interest and stand ready to assist you! 
Introduction:
'Lakeville's natural and municipal resources, scenic landscapes, and major highway access provide a wonderful location for people to both live and work.  The Lakeville Economic Development Committee presents this helpful guide to Lakeville's entrepreneurs in an effort to assist those interested in locating a business in Lakeville.  I extend my sincere appreciation to all who played a role in the development of this guide.' 
Aaron Burke, Selectman, Town of Lakeville and Chair, Economic Development Committee
Why Lakeville?
Lakeville is a town of approximately 10,600 residents situated nearly 40 miles south of Boston and 40 miles east of Providence, RI.  It is a town of great beauty and is dominated by four major lakes, four golf courses and acres of preserved open space.  The opportunities for recreational enjoyment are plentiful, through swimming at the town beach at Clear Pond Park, sporting events at Ted Williams Camp, boating on Long Pond, kayaking in many of the local rivers and hiking in nearby state parks.
In order to maintain the natural beauty and charm of Lakeville, the Town has identified, in conjunction with the South Coast Rail Corridor Plan, certain priority development areas that the town would like to offer for your consideration.
Highlights of Development in Lakeville, Massachusetts:  
• Ready access to Major Highways – Route 24, Interstate 495, Route 140, Route 18 and Route 44.
• Rural beauty and open spaces, leading naturally to ecotourism.
• Central location perfect for retail development situated between Boston and Providence.
• Priority Development Areas (PDA's).
• Expedited permitting on the 65 acre (+/-) former Lakeville Hospital site.
• Median family income greater than $85,000.
• Recent traffic improvements at the junction of Routes 105 and 79.
• Location of the terminus of the MBTA commuter rail to/from Boston.
• Home to the Cape Flyer, the only public transportation train directly to Cape Cod.
• Home to the annual Lakeville Art and Music Festival.
While all of the above are compelling reasons to start your business in Lakeville, the driving force behind the town rests with the folks who live here.  Lakeville residents are proud of their town and its heritage and beauty.  All you need to do is take a stroll or drive through our town – maybe you'll be one of the many who have come to play and ended up staying!
Now that you've heard all these great things about Lakeville, don't you think it would be a great place to start your business?  If so…read on…
Let's face it; every business and industry is different, regardless of where you locate.  This guide is meant to provide a path for you to follow, in addition to the contacts associated with the steps along the way.  The best place to start is with a checklist:
•

 

BUSINESS PLAN

 

– every small business owner should have a plan in place which outlines the type of business they want to start, how they will operate, background information on the owner, financial projections and more.  After all…would you take a trip around the world without a road map?  Probably not – and business ownership is no different!  There are many business plan formats on the internet and it doesn't really matter which one you use.  For a relatively simple format, visit

 

www.seedcorp.com

 

and you can download an easy to follow business plan booklet.  For those who do not have internet access, call SEED Corporation at 508-822-1020 and a paper copy can be mailed to you.
Preparing a business plan can be a daunting task.  There are several free resources available to entrepreneurs to help you through the process: 
SEED holds free business plan preparation workshops throughout the region, on a monthly basis.  Their schedule can be found on the website listed above.
For one-on-one assistance, please consider the following agencies:
Massachusetts Small Business Development Center Network (MSBDC)
Southeast Regional Office
200 Pocasset Street
Fall River, MA 02721
508-673-9783
www.msbdc.org/semass
The MSBDC provides one-on-one business management counseling, in addition to monthly workshops on various business-related topics.  It's not necessary to travel to Fall River, as the counselors meet throughout Southeastern MA.  What to do?  Give them a call and tell them you're thinking about starting a business in Lakeville.  They'll provide you with meeting sites close to Lakeville or the town or city in which you live.  
SE Mass SCORE (For the Life of Your Business)
60 School Street
Brockton, MA 02301
508-587-2673
www.sema.score.org
SCORE also provides one-on-one business management counseling.  Again, you don't have to travel to the main office in Brockton, as counselors also meet at a number of Chamber of Commerce offices throughout Southeastern MA.
Center for Women and Enterprise (CWE)
Administrative Offices & Eastern Massachusetts Center – Boston
24 School St., 7th Floor
Boston, MA   02108
617-536-0700
Rhode Island Center – Providence
132 George M. Cohan Blvd., 2nd Floor
Providence, RI   02903
401-277-0800
www.cweonline.org
The Center for Women and Enterprise provides one-on-one business management counseling, in addition to workshops on business-related topics.  Predominantly held in either Boston or Providence, please visit their website or call for additional information.
For business collaboration and networking opportunities:
Cranberry Country Chamber of Commerce
9 Clayton Road – P.O. Box 409
Middleboro, MA 02346
508-947-1499
www.cranberrycountry.org
The Cranberry Country Chamber of Commerce provides regional leadership and by membership, joins together the resources of local communities.  Want to become a member or attend an event as a guest to see what it's all about?  Give them a call or visit their website for specifics.
•

 

LOCATION

 

– Do you know where you'd like to locate your business in Lakeville?  Do you want to lease space or purchase commercial real estate?  Please call Rita Garbitt, the Town Administrator, at 508-946-8803.  Rita can provide you with information on who to contact to see what's available in our expanding town.  We'd like to help find your business a home!
•

 

ZONING & PERMITTING

 

– Contact the Building Department at 508-946-8804 to determine what permits and certificates you may need.  Don't forget to discuss the plan you have for signage to ensure it meets town guidelines.  Reach out to the Conservation Commission at 508-946-8823 and the Open Space Committee (call the Board of Selectmen and leave a message at 508-946-8803) to inquire about the zoning process.
•

 

LICENSING

 

– Contact the Fire Department at 508-947-4121 to ensure your building or leased space is up to code.  If you are starting a business in the food industry, please reach out to the Board of Health at 508-946-3473 for guidance.  Depending on your industry, check with other appropriate licensing authorities to determine what you need.
•

 

REGISTER YOUR BUSINESS

 

– Depending on how you plan to structure your business, the process will be different.  To apply for a DBA (Doing Business As) Certificate, please contact the Town Clerk's office at 508-946-8800.  For a home-based business, also contact the Building Department at 508-946-8804 for a Home Occupation Permit.  If you plan to form a corporation, you must register through the MA Secretary of State office at 617-727-7030 (www.sec.state.ma.us).
It's recommended that you contact an attorney and a CPA to discuss the legal and financial aspects of each potential business structure.  If you do not have a contact in either/both field(s), please refer back to the business assistance organizations mentioned earlier in this guide.  They can provide referrals in each profession for you to choose from.  However – utilizing a professional is not required and if you'd prefer, you can handle the organization process on your own.
•

 

TAXES

 

– Like structuring your business, it's important for you to understand the tax process.  As mentioned above, a CPA can assist you.  Contact the MA Department of Revenue at 617-887-6367 (www.mass.gov/dor) and the Internal Revenue Service (Boston office) at 617-316-2850 (www.irs.gov) for the appropriate tax forms, certificates and identification numbers.
If you purchase commercial real estate, please contact the Tax Assessors Office at 508-947-4428 for information on filing forms for your quarterly tax bill payments.
•

 

INSURANCE

 

– We recommend you reach out to the insurance professional you currently use for guidance on the types of insurance you will need for your business.  If you are not comfortable with your current provider, research other providers in the area or feel free to reach out to the business advisors mentioned in this guide for referrals.
Now that you've read through this checklist, the real work begins.  Are you ready to open your doors?  Do you have the capital required to sustain your business as it gets up and running?  Personal resources, home equity, family or friend loans, bank financing, alternative financing, etc…it's a whirlwind to think about.  If you're in need of additional financial help, seek assistance from the business advisors mentioned in this guide.  Visit your local bank branch manager and have a conversation about your plans.  Utilize all resources possible to ensure you are putting your business in the best position to succeed!       
In closing, we hope you've found this guide helpful in navigating the business preparation process.  The Town of Lakeville warmly welcomes you, wishes you the best of luck and looks forward to watching your business grow!
Revised 11/25/13